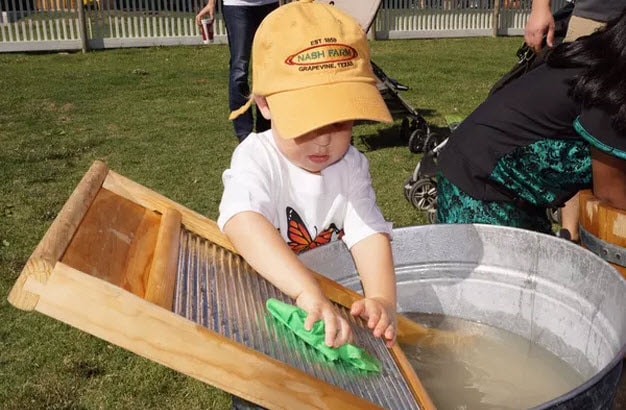 Spring is in the air and Nash Farm is celebrating the occasion by holding their annual Spring Into Nash event on Saturday, April 22, 2017. This fun family event is free for all who attend and will include everything from kid's activities to live demonstrations showcasing the life of early settlers.
Grapevine's Historic Nash Farm has been hosting their Spring Into Nash event for over 16 years, giving locals an inside look at what it was like to live in Grapevine before the city was fully established. As a part of this year's festivities, attendees will be able to enjoy a range of activities, including cotton planting, heritage toys, kitchen gardening and field cultivations. There will also be wood carving, blacksmith and cooking demonstrations, along with tractor-drawn wagon rides and jump rope making.
Don't forget to also check out the many farm animals onsite. There will be plenty of great animals for the entire family to see during this fun spring event!
For more information about Nash Farm and upcoming events held at the grounds, please visit the official website.
Event Details
Date: Saturday, April 22, 2017
Location: Nash Farm – 626 Ball St.
Time: 10 a.m. – 2 p.m.
Admission: Free