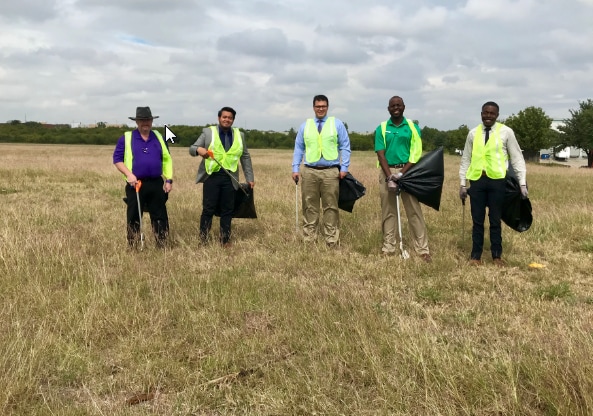 For over five years, Texas Toyota of Grapevine has been making a strong effort to maintain the beauty of the city of Grapevine. In 2012, we pledged to do a minimum of six litter pickups per year, and as a result, the city agreed to let us adopt Hanover Road.
Texas Toyota of Grapevine is passionate about our community and giving back to our loyal customers. In our most recent clean-up, we had nearly 15 of our associates walk Hanover Road and pick up the unwanted debris on the street as well as in neighboring fields.
Our partnership with the city provides our associates with vests, trash pickup sticks and trash bags. In exchange, Texas Toyota of Grapevine receives two street signs on the road with our name on it.
This is one of the many ways Texas Toyota of Grapevine is involved with the community. We are fully dedicated to preserving our neighborhoods, and through initiatives like this, we hope our community will practice giving back as well. For more information about the relationships Toyota of Grapevine has built and our outreach program, check out our community involvement.