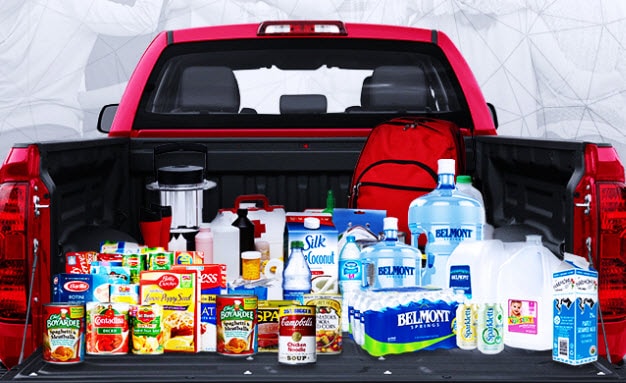 Texas Toyota of Grapevine would like to thank everyone who contributed goods to our Hurricane Harvey Relief Donation. With your help, we were able to assist many displaced families in Houston, Texas.
The devastation caused by Hurricane Harvey is absolutely heartbreaking. And during these types of situations, we must come together as a nation and work together to help those in need. At Texas Toyota of Grapevine, we wanted to do our part in assisting the people of Houston, so we decided to put together a Hurricane Harvey Relief Donation. As part of the initiative, we asked for the community's help in gathering goods, and we're pleased to announce that everyone rose to the occasion.
We were able to collect a wide array of goods for the people of Houston, including water, diapers, canned food and even dog food for those with canines. We filled up two truck beds with the items and drove down to Houston, where we made our donation at St. John's Church. Due to the efforts of everyone in the Grapevine community, we were able to make this contribution possible, and we couldn't be more thankful for your support.
If you'd like to view our journey to Houston, please visit our Facebook page to watch our exclusive videos.