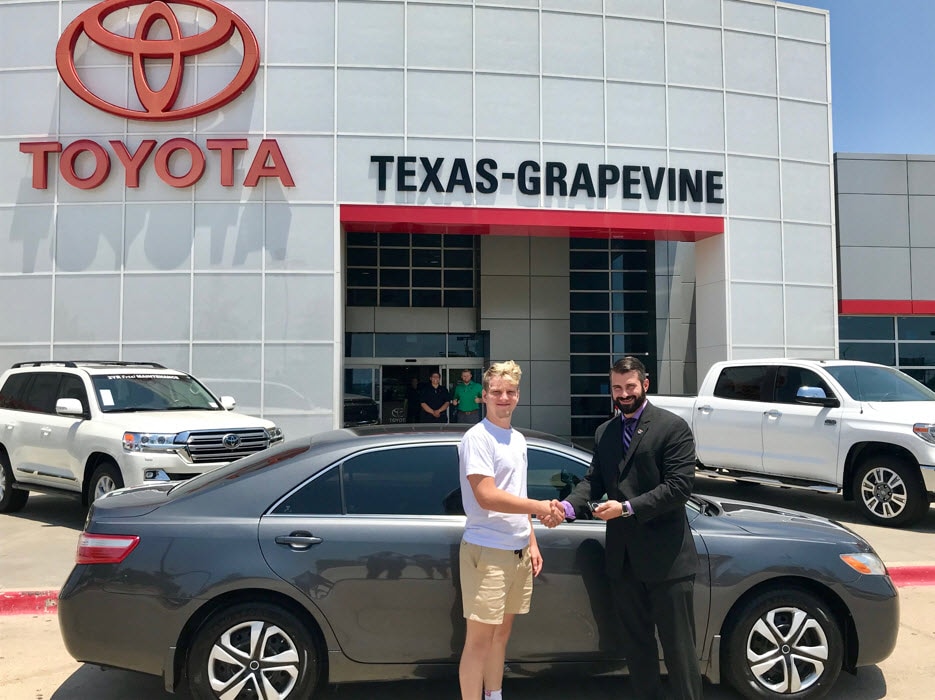 One lucky high school graduate recently won a new car from Texas Toyota of Grapevine!
We're a proud sponsor of Grapevine High School's Project Graduation program, which provides safe post-graduation activities for alumni. Project Graduation parties have attracted 90 percent of graduating seniors over the past 26 years, making the initiative a tremendous success.
The events offer an alcohol- and drug-free environment for students to celebrate graduation. From bowling and other games to gift certificates and door prizes, there are many safe and fun activities.
One of the most exciting parts of the event is a car giveaway, which we're always excited to take part in. This year, we once again gave one teen a brand-new Toyota, so that they have the transportation needed to start off the next chapter of their life on the right foot.
We look forward to supporting this special event again next year and wish this year's graduating class much success in the future! For more information about Project Graduation, visit the official Grapevine High School Project Graduation website here.