Driving is something that requires all of your attention in order for you to stay safe. If something malfunctions in your vehicle, this can lead to you being distracted. Hackers have the ability to gain access to your vehicle. They can control things like your radio, infotainment system, windshield wiper blades, transmission and even brakes. This can be a scary situation. All of the technology that is geared towards making our life easier can also make our vehicles susceptible to being hacked. No make or model of vehicle is safe. Luckily, there are some steps that you can take to prevent a hacking incident from occurring. Let's look at some simple steps that you can take in your home.
Enlist the Help of Security Items
Safety items can be added to your vehicle. They may not all directly block hackers from gaining access to the technology in your vehicle, but they are designed to make your vehicle look like it is safe from afar. You can invest in something simple like a steering wheel lock. When a hacker passes by your vehicle, they may assume that you have other safety features that would prevent them from gaining access. The vehicle next to yours might look like an easier target, and they will move on.
Keyless Entry Fobs
Keyless entry systems can simply be scanned by your average, novice hacker. It doesn't take a lot of time or effort to unlock your vehicle doors. Whatever is inside will no longer be safe. You can use this fob to lock your doors. You also have the ability to lock your doors using your keys. This might seem like the old school way of locking your vehicle, but in reality this is the safety method. When you enter your home at the end of the day, hide your fob somewhere deep in your home. This can prevent someone from being able to scan your fob from the street.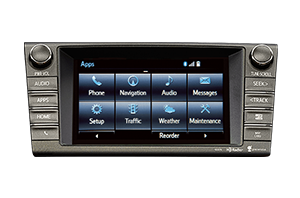 The Danger of USB Devices
Many vehicles come equipped with a USB drive on the center console. There is often a USB port that is part of the diagnostic center of your vehicle. Both of these ports can be a safety concern, depending on what you put in the port. Viruses can easily be installed on a USB device. Be sure that you know where a USB drive has come from. You should still use extreme caution. There have been devices that were sent out by a manufacturer as a way to provide simple updates to customers. These devices can be hacked prior to making it to your home.
Consider the Vehicle You Are Choosing
Toyota vehicles are well known for being extremely safe when it comes to hack prevention. This is a manufacturer that has considered the harsh reality that drivers are facing. If you are in the market for a new vehicle, Toyota is a great brand to consider. We can walk you through all of the vehicles on our lot, pointing out the various safety features that are available.
If you are in need of further tips regarding preventing hacking in your vehicle, stop down to Toyota of Grapevine today. We can give you some additional information that will provide you with the peace of mind that you need when getting behind the wheel of your vehicle.