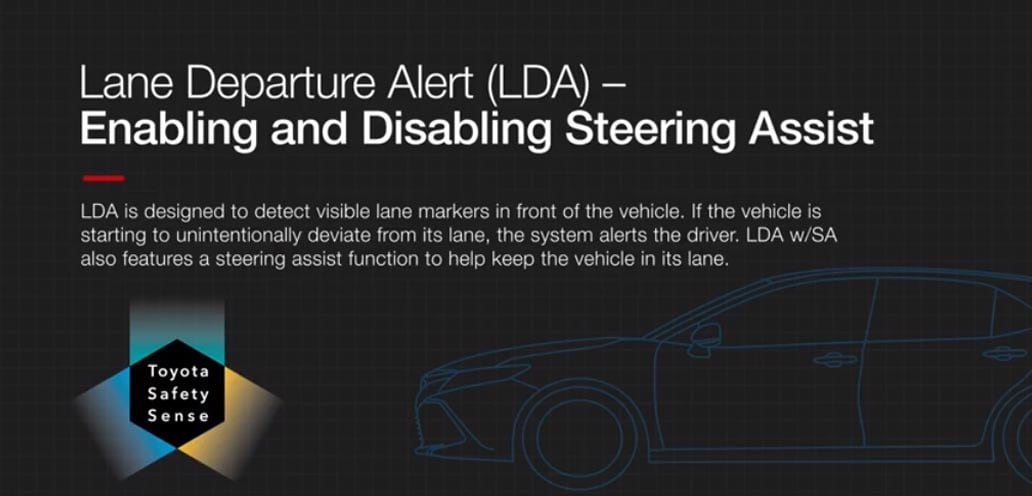 There are a number of different Toyota models in the market right now that will provide you with great features that increase your safety potential. Not only that, there is technology being included in vehicles that is designed to keep pedestrians safe that are outside of your vehicle. Toyota has a feature included in the majority of its models that is very helpful. This technology is called Toyota Steering Assist. If your vehicle senses that there is someone around your vehicle that is in the line of danger, your vehicle will automatically move itself around that obstacle. You are given visual cues along with sounds to alert you that this system has been engaged. You have a bit of time to react on your own before you vehicle will literally take the wheel. Of course, if you need to turn this feature off for a certain reason, there are ways to do this. Let's walk through the various controls needed in order to turn the Toyota steering assist system on and off.
Your multi-function display is found right behind your steering wheel, where your gauge cluster is located. You also have a set of controls on your steering wheel that allows you to navigate through these options. This set of controls is on the left hand side of your steering wheel. Here is how you would access the steering assist program: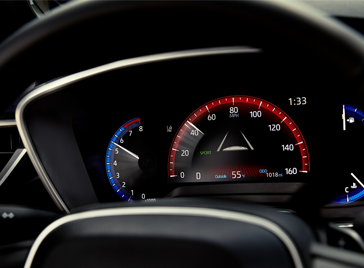 Press the up or down arrows to select the steering assist function. You will notice an icon that looks like a small gear.


Using the left and right arrows on your steering wheel, select the icon that resembles your vehicle swaying out of its lane.


The 'ok' button must be held down for about 1.5 seconds in order to select this feature.


Use the up and down arrows to choose whether the steering assist function is on or off.


Press 'ok' one more time to make your final decision.
Toyota has included the steering assist system as a highly useful tool that will protect people that are near your vehicle. This technology started being featured in vehicles around the 2015 model year. Toyota is now included it in the majority of their vehicles as part of a safety package. Other technology that may be featured within the next few years allows vehicles to respond based off of a centralized communication system that is included in all vehicles. This would remove the need for a radar system. If you would like to learn more about the Toyota steering assist feature, stop down to Toyota of Grapevine. We'll get you behind the wheel of a vehicle that has this technology. Experiencing it for yourself will allow you to understand how important this safety feature is.