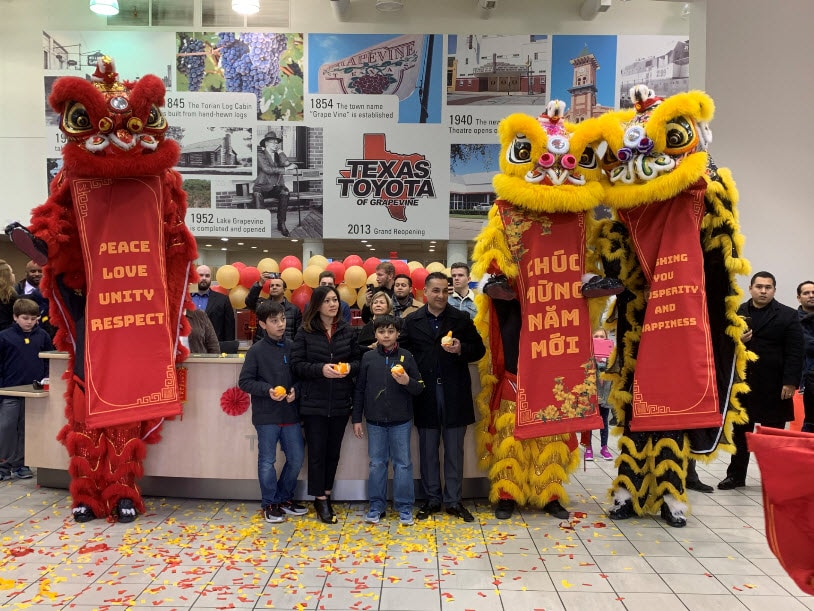 Saturday, Jan. 25 - 4 p.m. to 6 p.m.
Our annual Lunar New Year event is coming up once again, and we promise you don't want to miss it. Join us as we take part in celebrating this Chinese tradition with food, fellowship, and the traditional Lion Dance! The lion symbolizes wisdom and power, and this dance is performed to chase away evil spirits and bring in prosperity and good luck for the new year. Mark your calendars for Saturday, January 25th and come celebrate with us.
What Is the Lunar New Year?
The Lunar New Year (also known as the Spring Festival or Chinese New Year) is a celebration based off of the Chinese lunar calendar. This event represents a fresh new start and the washing away of any ill-fortune to make room for prosperity. The event usually lasts around 15 days, and this year it begins on January 25th and lasts until February 8th.
2020 is the Year of the Rat, which is the first sign of 12 in the Chinese zodiac. Despite its reputation as being filthy and even derogatory in some dialects, the rat represents many positive traits, including spirit, wit, and delicacy.
Drop in and join us as we celebrate a new year with new beginnings. The event will start at 4 p.m., with the Lion dance at 5 p.m. and food and festivities after. We hope to see you there, and we wish you a happy Lunar New year!