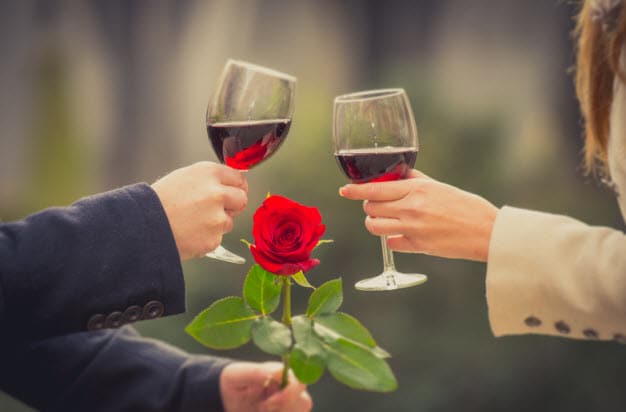 Historic Downtown Grapevine is playing host to the 8th Annual Sweetheart Wine Trail on Saturday, Feb. 11 and Sunday, Feb. 12. Just in time for Valentine's Day, this event is ideal for couples, and includes wine tastings at some of the top wineries in the Grapevine area.
A staple in the community, the Sweetheart Wine Trail is a favorite annual event. Couples flock to the streets of Grapevine for the opportunity to take a romantic afternoon walk to and from popular local wineries, including Cross Timers Winery, Homestead Winery, Su Vino Winery, Umbra and Grape Vine Springs Winery. In addition to enjoying aged wine at each winery, attendees will also be given food pairings, complementing the selection.
To participate in this event, you can purchase tickets online now for $50 per person, or at the door for $55 per person. Each ticket includes a commemorative wine glass, which you will receive at the beginning of the trail. For guaranteed tickets to the event, we encourage early registration. Tickets for Saturday are expected to sell out, so be sure to get yours as soon as possible.
For more information about the Sweetheart Wine Trail, please visit the official event site today.