Requesting Trade-in Estimate
Sorry, this form is temporarily unavailable.
Cancel
Important Information & Disclaimers
Where Can I Trade In My Car Near Grapevine?
If you are looking to purchase a new vehicle, it may be possible to get a credit toward that purchase by trading in your current vehicle. The process of doing so is straightforward and easy. The dealer will give you a quote based on the car's age, mileage, and general condition. You can choose to accept the offer or attempt to haggle for a higher amount.
It is important to know that your vehicle doesn't have to be paid in full to be eligible for a trade. In the event that the vehicle is worth less than what you currently owe on it, the balance can be rolled into your next loan. Unfortunately, it is not possible to guarantee a minimum trade value for a given vehicle until it is inspected at the dealership.
How Much Is My Car Worth?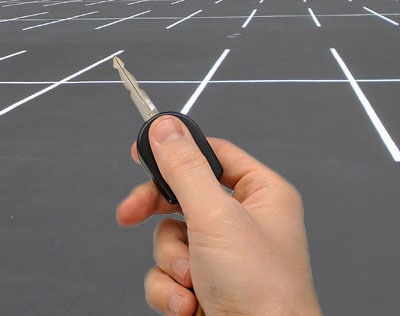 We have an online trade value estimation tool that can give you a rough idea as to how much your vehicle could be worth. For best results, try to be as accurate and detailed as possible when it comes to describing your car or truck. Generally speaking, you should be ready to provide information such as its model year, how many miles are on the odometer and if it has been in an accident. Again, it is critical to note that this tool merely provides an estimate. You will not receive a firm trade value until the vehicle can be looked at by one of our staff members.
What Can I Trade My Car in For?
You can trade your current vehicle for anything that is currently available in our lot. If you don't see a car or truck that you are interested in, simply ask us to bring it to our location. It is also possible to simply check our website every few days to see if your preferred vehicle is now available. Once your preferred vehicle has arrived, you can take a test drive or learn more about the car or how to finance it.
Send us this estimate with contact information to get the most out of this tool! Your trade value will be applied to the Personalize Payments tool, your deal summary will update, and we'll have the information on file so you won't have to redo it when you get here. Don't worry if you change your mind – you can redo your trade value any time.
Submit your information and we will contact you shortly to discuss your trade-in value.