Although Toyota Racing Development (TRD) was officially born more than 40 years ago, Toyota created the precursor to what would become TRD 20 years earlier as its motorsports division. With many records set and trophy wins by drivers over the ensuing decades, Toyota recognized that it could leverage its motorsports brand and develop performance-oriented accessories for its vehicles. Toyota eventually added the TRD trim to its vehicles.
There are Four TRD Variants
Avalon TRD and Camry TRD, which expands on the sports-themed SE and XSE trims on both models. These models sport beefed-up suspension, brakes, and black paint treatments. The TRD Sport (Tacoma, and Sequoia), this trim substantially improves on-road handling and is marked by impressive sporty styling. TRD Off-Road is available on the RAV4, Tacoma, and 4Runner, and combines comfort and letting you experience dirt, mud, and sand. The Tundra, Sequoia, 4Runner, and Tacoma can get the TRD Pro trim, which brings the toughness, and power you seriously need when there are no trails.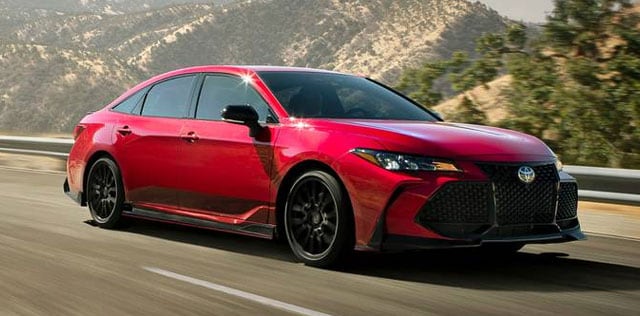 Toyota Avalon TRD
This new TRD trim extends what the sporty XSE trim offers. Features such as upgraded brakes, black-themed items such as wheels and aerodynamic elements, sportier suspension tuning, sport exhaust, and red seatbelts and stitching.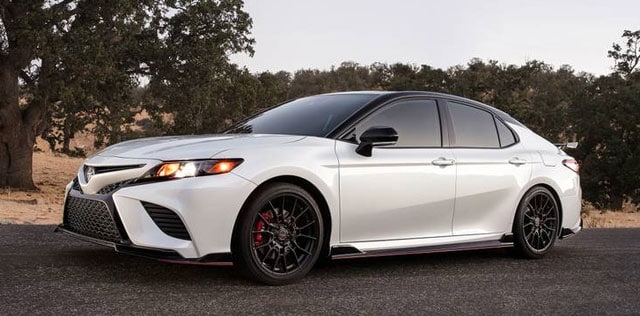 Toyota Camry TRD
This TRD trim adds to what's on the SE trim with 19-inch black-painted wheels, upgraded brakes, and a 3.5-liter V6. This trim also includes TRD-tuned suspension and extra chassis bracing, performance tires, an aerodynamically sculpted body kit, advanced cruise control, several driving modes, and keyless entry and ignition.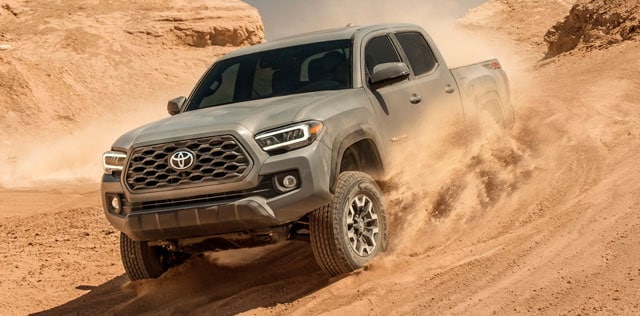 Toyota Tacoma TRD
The Tacoma TRD Sport includes body-colored fender flares and hood scoop, and V6 engine. It's a great on-road handling truck. The TRD Off-Road adds a chrome rear bumper, textured black fender flares, advanced off-road traction control system with multiple terrain settings and crawl control. The TRD Pro adds a black grille, LED headlights, all-terrain tires, a thicker front plate, and Fox internal bypass shocks, making the Tacoma TRD Pro a formidable off-roading beast.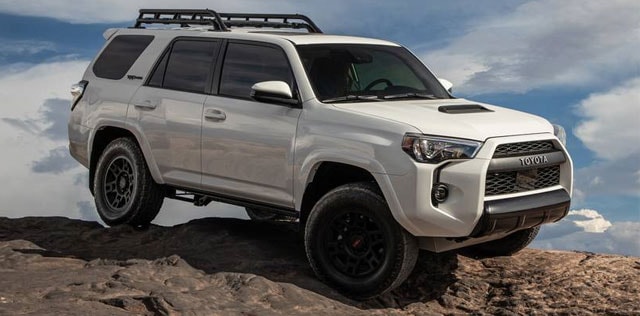 Toyota 4Runner TRD
There are three distinct TRD trims available on the 4Runner: TRD Off-Road, TRD Off-Road Premium, and TRD Pro. Features vary from TRD Off-Road's standard projector-style headlights, LED taillight, both with featuring a unique smoky trim to heated SofTex seats that fold flat on the two highest trims. No matter where the adventure leads, you can count on the part-time four-wheel-drive with active traction control for the best performance.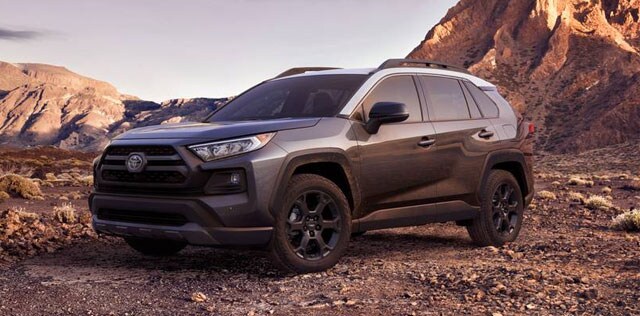 Toyota RAV4 TRD
The TRD trim on this best-selling crossover SUV allows for rock-climbing capabilities. LED fog lights, distinctive daytime running lights, off-roading tires, and 18-inch alloy wheels make the RAV4 TRD stand out. The unique all-wheel-drive system features a torque vectoring system that can push power to individual wheels or side-to-side.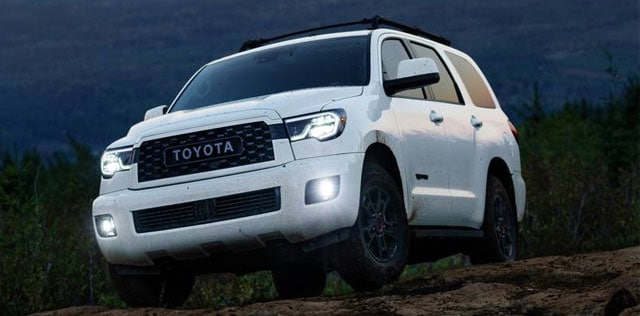 Toyota Sequoia TRD
The Sequoia TRD trim features more standard amenities than its peers. This rugged and durable SUV sports bold LED headlights, a chrome grille with glossy black inserts, black roof rails, sport-tuned sway bars, and a new dynamic suspension system that provides comfort and performance as you're tackling tough terrain.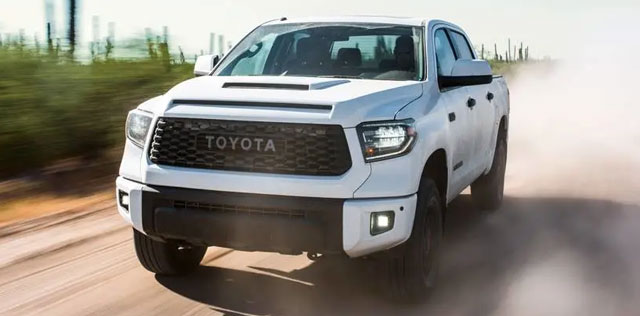 Toyota Tundra TRD
The Tundra is one of the most popular trucks that Toyota offers, so if you're looking for a versatile, rugged, performance-driven, and equally user-friendly vehicle, the Tundra TRD Pro is your answer. This trim features LED headlights, accent lights, and fog lights, color-keyed bumpers, and matt black grille with color-keyed grille surround. A custom dual chrome-tipped exhaust adds to the Tundra TRD Pro's performance and appeal credentials.
Make an Inquiry
* Indicates a required field