Used Cars for Sale in Grapevine, TX
Welcome to the official homepage of your Texas Toyota of Grapevine dealership. We love all our friends and neighbors and want to thank them for helping to build this great community resource. As a result of our success in building the infrastructure, we are able to attract what we believe to be some of the best cars on the used market. We feel that we have many exclusive advantages that others don't and that this provides you with more value for your money.
Our first advantage is the perpetual loop of leased vehicles that we put up for sale after the contract is completed. These vehicles are returned in excellent shape and are some of the cleanest examples of a low mileage used vehicle on the market. Our second advantage is our expert team of automotive service technicians and their ability to recondition any used car, even 20 years old, to run like new again. For just these key reasons alone, you should shop at our dealership when you want diverse selection and great prices.
Benefits of Buying Used Cars
Some car buyers can have fears about buying a used car. These may be very legitimate when you are shopping for used autos on the private market and dealing with sellers that have no reputation or stake in the community. After all, more money in their pockets helps them live a higher quality of life at your expense if they can manipulate you. And scams such as fixing an odometer, lying about accident damage, and other hidden problems can haunt anyone naive enough to buy from shady characters on the streets.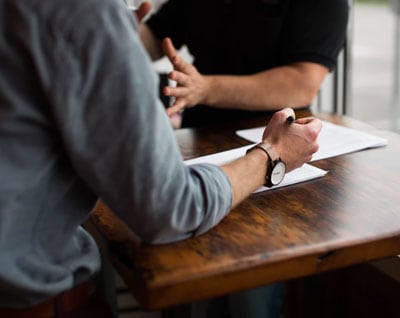 However, when you shop for a used car at Toyota of Grapevine, you can shop with confidence. We can save you up to 50 percent off a model that is just a few years older. The higher mileage is an insignificant factor if you continue to maintain your new car with expert service. In fact, when you have any work done at our dealerships, you are buying additional warranty protections that protect your investment.
A used car will also save you a lot on insurance premiums, financing payments, and all those taxes and fees that are added on. When you purchase a used vehicle, you are usually talking about an out-the-door price upfront. This makes the entire purchase process streamlined and easier on the wallet. And because we only deal with late-model used autos, you also benefit from the latest technology trends that are appearing in brand-new models. This is because manufacturers only update their vehicles about every 7 years to begin a new generation, and, thus, the older models are nearly identical to the brand-new ones.
Join us today in Grapevine, TX
At Toyota of Grapevine, we put a great deal of effort into guaranteeing our used vehicles. We eliminate the risks of buying a bad car by validating its service history, fully inspecting each vehicle, and reconditioning them to run like new again.
Please stop by for a test-drive and find a reliable used car or truck at discount prices. Choose any model from our premium selection and drive home the same day. It is that easy!