Summer is more pleasant when cool air awaits you inside the car. When the heat is beating down on you, there is always some relief in the fact that the car is near. It is heartbreaking to get inside of the car without a working AC. Sure, you can roll down the windows but we all know this only circulates warm air around. It is simple to keep the AC in tip-top condition with help from certified repair techs. Many problems interfere with the AC, but most are easy fixes when the pros are on the job.
Why is My AC Air Warm?
Warm air is the last thing that you want to feel when you crank the AC high, but if there is a problem with the system, this could be your experience. There are a few causes of warm AC air. Most likely, there is a need for a freon refill, which is fairly simple. If this doesn't resolve the problem, you may have a dirty cabin air filter, a vacuum leak, or problems with the AC condenser.
Why Does My AC Smell Bad?

If the AC smells bad when it is turned on, perhaps there is mold/mildew growth in the evaporator or maybe the cause is a dirty cabin air filter. These are the main causes of bad AC odors and both are simple fixes when you bring in your car for professional service.
What's the Cost of AC Repair?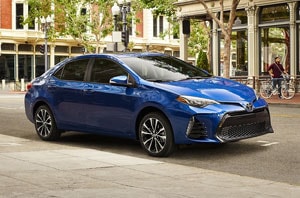 AC repair costs vary from one job to the next. Free quotes are always available so there's no question about exactly how much you're paying for AC service. Check out coupon offers for great savings and rest assured the small amount of money spent for AC repair service is money well-spent.
Why is My AC Leaking?
AC leaks cause problems for many drivers. Leaks are the result of moisture buildup within the evaporator of the AC. This can be caused by old age or several other problems. When moisture begins to form in the AC components, it starts loosening the gaskets and hoses that are designed to hold fluids in place. This results in a leak that will only get worse if you prolong repairs.
How is an AC Leak Detected?
Detecting an AC leak is fairly simple. You can glance under the hood to find holes, cracks, and other problems before you call us or you can schedule service and we'll use our state-of-the-art tools to properly diagnose the cause and location of the leak so a fast repair is on the agenda.
Service Hours
Monday

7:00am-7:00pm

Tuesday

7:00am-7:00pm

Wednesday

7:00am-7:00pm

Thursday

7:00am-7:00pm

Friday

7:00am-7:00pm

Saturday

7:00am-5:00pm

Sunday

Closed