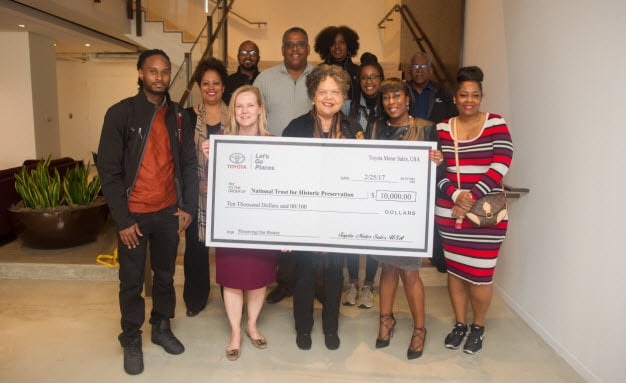 Toyota is a company that is committed to backing important national efforts, and the National Trust for Historic Preservation is just one of the many organizations it supports. In honor of Black History Month, which took place in February, Toyota joined forces with the non-profit to raise awareness of America's iconic African-American sites, and donated $10,000 to help restore them.
As a part of its collaboration with the National Trust for Historic Preservation, Toyota set out on a road trip to three different states. Stops were made at historic African-American sites in each one in celebration of Black History Month.
Road Trip Sites:
Mother Bethel A.M.E. church (Philadelphia, PA) – considered the spiritual foundation of the African American's plight.
Villa Lewaro (Irvington, NY) – The home of Madam C.J. Walker, the first female millionaire in the U.S. It's one of many sites scheduled to be restored by the National Trust for Historic Preservation.
Harlem (NY) – This city played a big role in the Civil Rights movement, and is an integral part of African-American history.
In addition to these sites, Toyota also made a stop in Washington, D.C. to visit the Smithsonian National Museum of African American History and Culture, which it sponsors. Aside from this sponsorship, Toyota has also sponsored the House Passage of the Bill of Rights and the GI Bill of Rights.