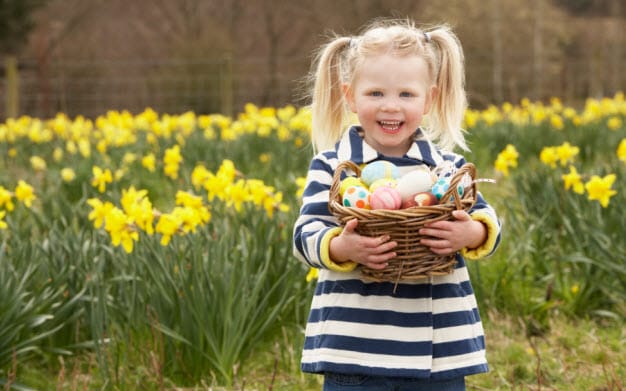 Easter is quickly approaching, and to get ready for the festivities, we'd like to inform you about an upcoming event: the 42nd Annual Easter Egg Hunt at Nash Farm! Scheduled to be held on Saturday, April 8, 2017, this exciting outdoor affair will offer plenty of activities for the entire family.
All of Nash Farm will be littered with thousands of hidden eggs for this year's annual Easter Egg Hunt. During the event, five different hunts will take place by age group, allowing children young and old the opportunity to find scattered eggs, which will each hold secret prizes. For those who arrive late or are over the age of 10, a special "All Age Hunt" will also be held at 12 p.m.
Other activities available at Nash Farm include face painting, wagon rides and a petting zoo. There will also be plenty of chances to snap memorable pics of your family, so do not forget to bring your camera!
For additional information about the Nash Farm Easter Egg Hunt, look below.
EVENT DETAILS
Date:
Saturday, April 8, 2017
Location:
Nash Farm – 626 Ball Street
Event Time:
9:30 a.m. – 12:30 p.m.
Division Times:
0-2 years – 10 a.m.
3-4 years – 10:30 a.m.
5-6 years -11 a.m.
7-9 years – 11:30 a.m.
All ages – 12 p.m.
Price:
Free