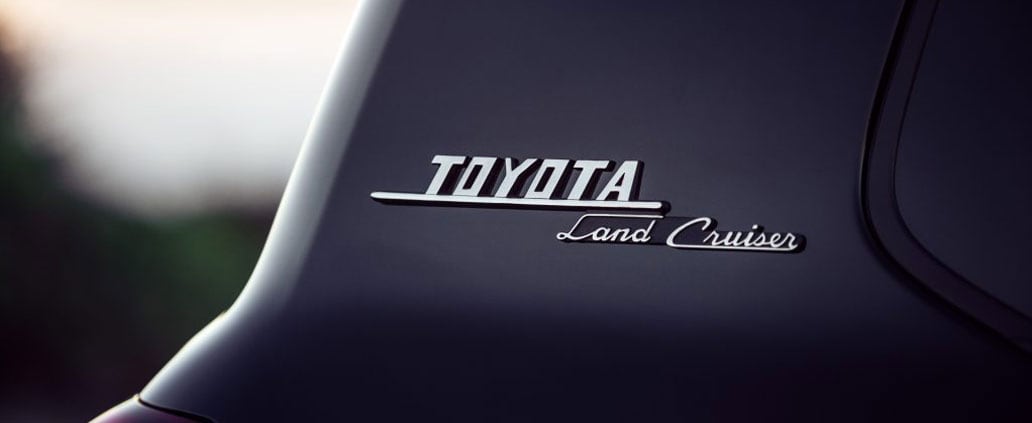 Ever the leader in adventure, the Toyota Land Cruiser has had a longtime reputation as one of the most adventure-oriented SUVs on the market. The 2021 model year is no exception for the Land Cruiser 200 Series Heritage Edition, which returns to the market with a few more features and options than before. The Heritage Edition was first launched in 2020. It was offered with a seating capacity for five people, which is still an option in 2021. This year, however, you can also choose to get standard seating for eight occupants and a bench-style seat. The latest Heritage Edition also offers an expanded palette of paint colors. It has a few new enticing colors to choose from this year, including a shimmery black metallic and a gray pearl. Under the hood, the Land Cruiser Heritage Edition is just as strong and powerful as ever, while its interior is just as luxurious and tech-savvy.
The Land Cruiser is designed for adventure, and it still has the appearance to match in 2021. This year, the Land Cruiser Heritage Edition catches the eye with a black roof rack on top to take even more belongings along for your adventures. The Heritage Edition also bears unique emblems that distinguish it from the base Land Cruiser trim. Its wheels are 18 inches in size, made of aluminum, and finished with a polished brass coating. Signature LED lighting is included. The Land Cruiser gets some exterior amenities that make it more trail-worthy, too, including skid plates that protect its vital components. The Heritage Edition also has independent suspension systems in front and back to tackle questionable terrain safely. The Heritage Edition is powered by a strong V8 engine that gives it towing capabilities up to 8,500 pounds, especially when it is equipped with a towing package.
Inside, the Heritage Edition is equally alluring. The Heritage Edition gets comfortable leather seats, which are heated and ventilated in the front. A heated steering wheel is another welcome convenience of the 200 series Heritage Edition. A power moonroof is included, as is a four-zone climate control system that has just under 30 cabin air vents. Push-button start and a keyless entry system show that the Land Cruiser is built for today's tech-savvy driver. Navigation, Bluetooth, and satellite radio are all standard features on the Heritage Edition, which also helps you stay connected with wireless phone charging.
Contact our dealership today for additional information on the latest 200 Series Heritage Edition of the Land Cruiser.