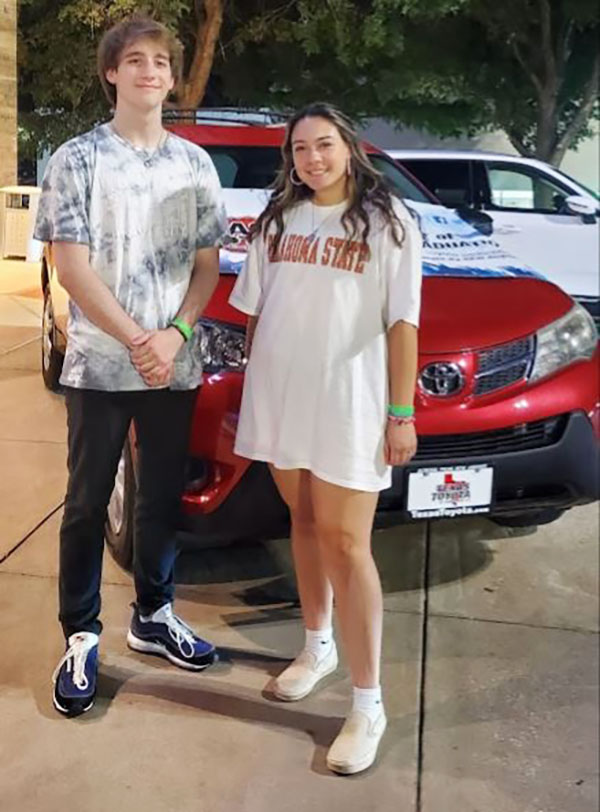 Texas Toyota Committed To Building A Safe Community
Each year, thousands of students around the country look forward to their graduation day with excitement and anticipation. Graduation is a significant milestone, and it's also a time for fun and celebration. While recent grads want to go out and party on their big night, parents and community members want them to remember to stay safe! Our dealership, committed to building a safe community, participates in Project Graduation, a national initiative to keep students safe and protected on their graduation night. At our dealership, students who participate in Project Graduation are eligible to win a new Toyota vehicle for deciding to be safe, not sorry, on graduation night.
In our state, the Texas Department of Transportation created Project Graduation as a fun and entertaining way for high school students to stay safe and off the road on graduation night.
Fun Events, Live Music, Food, and Prizes
Project Graduation, initiated voluntarily by school districts, often has fun events, live music, food, and prizes. We take it a step further by rewarding safe behavior with the chance to win a new car! In Grapevine, Project Graduation has been an annual event for more than two decades. Our dealership has proudly been a critical sponsor of Grapevine's Project Graduation for more than 20 years. In 2022, 300 high school seniors attended the lock-in for Project Graduation. The event, which parents of high school students organize, gives students a safe place to spend the night without driving home.
This year, we would like to congratulate Logan Bennett, the winner of our car raffle donation! However, when Logan heard that a fellow classmate and friend Kieana Trone didn't have a car for college, he decided to pay his luck forward and gifted it to her!
Contact Your Local Dealership Today
Whether you're a high school teenager hoping to get a new car, or a parent wanting an incentive to keep your child safe on graduation night, we encourage you to
contact our dealership
.
We will gladly provide more information about our involvement in Project Graduation and give you a sneak preview of the vehicles you might be able to win.