Routine car battery service is a must if you're a Toyota owner in the Grapevine community. Without proper maintenance, your car's battery can suffer from premature failure, leaving you in need of a new battery sooner than intended. This is especially true due to factors like the Texas climate, which can easily reach the 100s during the summer months, potentially leading to battery damage.
To prevent this from happening to your Toyota car battery, be sure to bring your car to our service center to have one of our technicians perform the below battery  services.
Battery Cable End Replacement - Having your battery cable ends inspected and replaced from time to time can help prolong the life of your battery. As the connectors between your battery cables and battery terminals, it's important to make sure the cable ends remain in top condition.
Battery Diagnostic Service - Not sure if your Toyota car battery has one foot in the grave? Have a battery diagnostic test performed to find out. This simple service will tell you just how efficient your car battery is and if it's time to replace it.
Battery Terminal Cleaning - Dirty and corroded battery terminals can render your battery useless, leaving you in need of battery replacement in Grapevine. To deter this type of wear, be sure to schedule an appointment with one of our certified service technicians at Texas Toyota of Grapevine to have your battery terminals cleaned.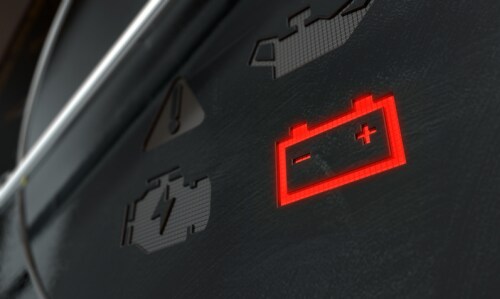 Aside from these battery services, you can prolong the life of your battery by making sure you always shut off all interior lights and remove any power adapters before exiting your vehicle.
Does My Toyota Car Battery Need to Be Replaced?
While car batteries can die unexpectedly, most of the time there are warning signs you can look out for to determine if your battery is on its last leg. If you notice any of the following signs, you may be in need of Toyota battery replacement in Grapevine:
Low battery fluid levels
Battery leak
Swollen battery case
A weak sounding horn
Dim headlights
Engine is slow to crank or won't start
Take your car down to  our dealership if you experience any of these signs. At Texas Toyota of Grapevine, we have a huge inventory of first-rate car batteries for sale, including those from DieHard and Duralast. Contact us today for more  information!