Toyota Dealer in Grapevine, TX Reviews the New Land Cruiser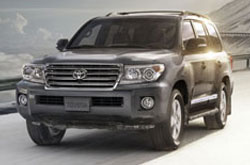 Does the Land Cruiser have what you want out of a vehicle? Scroll past the video to find out! With the help of automotive writers, Texas Toyota of Grapevine put together some of the finestToyota Land Cruiser reviews you'll find online. Make informed decisions when it comes to your next auto purchase, don't take guesses! Each article is packed with facts and vehicle features in way that's easy to understand. Is the Toyota Land Cruiser right for you? Read on and find out!
Update and live inventory of 2013 Toyota Land Cruiser in Grapevine, TX, Texas
View a Walk-around Video of the 2013 Toyota Land Cruiser
Quick Stats for the Toyota Land Cruiser
When comparing the 2013 Toyota Land Cruiser alongside the 2013 Land Rover Range Rover, Cadillac Escalade and the Infiniti QX56, and you'll see that the Land Cruiser scores higher those autos in many aspects. Scan just a few of the reasons below.
2013 Toyota Land Cruiser Body Style(s): SUV
2013 Toyota Land Cruiser Seats: 8 passengers
2013 Toyota Land Cruiser 0-60 MPH in 6.5 seconds
2013 Toyota Land Cruiser Colors: Salsa Red, Sonora Gold, Amazon Green, Black, etc...
2013 Toyota Land Cruiser Cargo Space: 16.1 cubic feet
2013 Toyota Land Cruiser MPG: 13 city / 18 highway
2013 Toyota Land Cruiser MSRP: $78,555
Features & Trims Available to Grapevine, TX Toyota Land Cruiser Shoppers
Get Under the Hood: Engine & Powertrain Specs for the 2013 Land Cruiser
Maintaining the Quality & Value of Your New Investment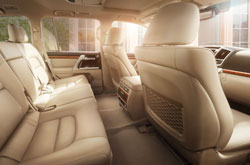 Toyota Land Cruiser owners won't get the same exceptional factory-trained Toyota mechanics and actual Toyota parts at a mom and pop service company. But at our Grapevine, TX dealership you'll receive this anytime you visit, along with the joy that comes with receiving a complimentary service warranty. If you ignore regularly servicing your Land Cruiser, its health could be harmed, so drive it to Texas Toyota of Grapevine's service center in Grapevine, TX. We handle a slew of jobs, including everything from snappy oil and filter changes and battery replacement to hard to do duties like engine maintenance and more. When choosing a shop to service your Land Cruiser, make a solid choice and drive it to Texas Toyota of Grapevine, where you'll get bargain pricing on Grapevine, TX car service and repair. The next time you head over to our service department, take a coupon! Proceed and click the link below this text for specials.
You can contact our service center 24-7 using our online form