The all-new Toyota GR Supra is coming for the 2023 model year. This latest version of the Supra is sure to be faster and more agile than its predecessor. It will also come equipped with several high-tech features. For example, the new Supra will have a built-in touch screen display. It also has a wireless charging pad for your smartphone. Are you looking for a high-performance sports car packed with the latest technology? The new Toyota GR Supra is an excellent vehicle.
Everything You Need to Know About the 2023 Toyota GR Supra
The all-new Toyota GR Supra is finally available to the public. Drivers everywhere are ecstatic to get their hands on the car. The exterior is sleek and sporty, and the interior is even better. The seats are comfortable and supportive, and the dashboard is easy to use. The car is also fast and agile. That makes it the perfect choice for anyone looking for a high-performance vehicle.
The redesign of the Toyota GR Supra for the 2023 model year will make it the most sought-after sports car. The exterior was overhauled. It now features a sleek and aerodynamic design that is sure to turn heads. The new GR Supra is also wider and lower than the previous model. It only adds to its aggressive appearance. Under the hood, the car has a powerful 3.0-liter twin-turbocharged engine. It has impressive performance and stunning good looks. The new GR Supra will be a hit with drivers and car enthusiasts alike.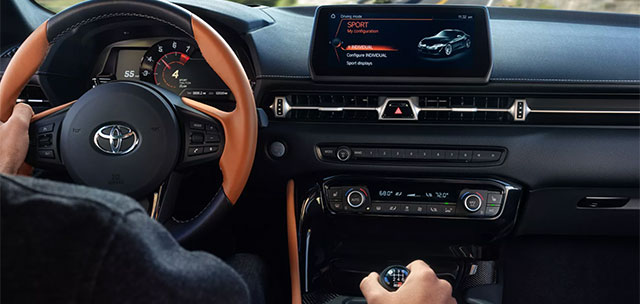 Safety is a top priority with the design of the new GR Supra. Toyota has made sure that the car has the latest safety features. They keep drivers and passengers safe in the event of a collision. The vehicle features several airbags to protect occupants in a crash. It also has some other safety features.
The essential safety feature of the GR Supra is the car's rigid body structure. The body structure will absorb energy in a collision. It helps protect the occupants. The car also features active safety features. It has a collision avoidance system. It can help to prevent accidents from happening in the first place.
The new GR Supra is one of the safest cars on the road. It is sure to provide drivers and passengers with plenty of protection.
Visit Our Dealership in Grapevine, TX
The 2023 Toyota GR Supra is a work of art, and we are excited to show it off at our dealership in Grapevine, TX. If you want to learn more about this car or take it for a test drive, stop by and see us. We can't wait to put you behind the wheel. Thanks for considering the GR Supra!
Sorry, we do not currently have any featured inventory on our website.
Please call 844-879-6146 for further assistance.