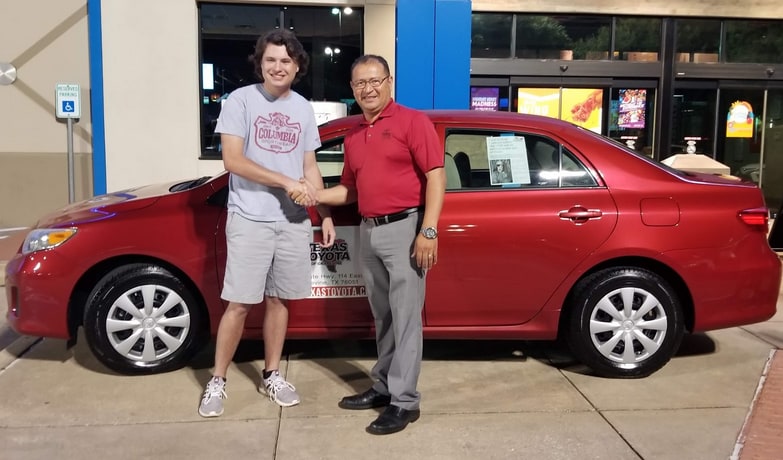 Congratulations to Jake Murdock for winning the car giveaway at Grapevine High School's Project Graduation! As a Presenting Sponsor of the event, Texas Toyota of Grapevine was both honored and excited to donate the Toyota Corolla that Jake now gets to call his own.
Project Graduation is a free, safe and fun-packed party that aims to keep high school seniors safe on the evening of their graduation. Statistics show that one in three teenage deaths occurs on prom or graduation night, and often in a motor vehicle accident involving drugs or alcohol. In an effort to combat this, the Texas Department of Transportation developed Project Graduation to keep students off the roads and in a drug- and alcohol-free environment on their graduation night.
Jake attended the lock-in event, which took place at Main Event Grapevine on May 30th, and he ended up being the lucky winner of the car giveaway!
We've taken part in Project Graduation for over two decades, and were privileged to participate again for yet another year. Our Sales and Fleet Manager, Milton Cordero, played a significant role in coordinating dealership efforts with the school, and he was very excited to be the one to present Jake with the vehicle!
Check out more photos from the event below and get full details about this year's Project Graduation in our previous blog post.